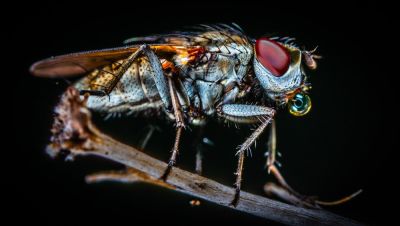 How can I get rid of the flies in my restaurant?
Insects are able to see ultraviolet (UV) radiation. Nocturnal and diurnal insects are often attracted to light sources that emit large amounts of UV radiation, and devices have been developed to exploit this behavior.
In combination with adhesive boards, insect traps have been designed to catch insects in a very environmentally friendly way and without the use of insecticides.
Furthermore, the adhesive plates ensure easy documentation, so you can see how many insects were caught.
Insects that would normally sit on food or other surfaces that are not to be contaminated can now be caught with the insect traps. Of course, food is still an attraction for insects and pests, so it is still necessary to keep food and food remains airtight.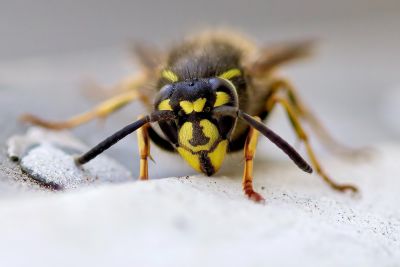 What can you do against wasps? Many people ask themselves this question especially in summer, but especially bakeries and restaurants or cafes suffer from the often aggressive insects.
Of course you can set up honey traps etc., but you want to avoid attracting additional wasps. What can help is the wasp traps from E.H.P. Dr. Elkmann. These flying insect traps help not only against wasps, but also against fruit flies and other insects that could contaminate food with germs.
Important to eliminate wasps, flies and other insects in an efficient and environmentally friendly way is the ecologically friendly mix of UV light and adhesive foil.
The UV light attracts the wasps and other insects to the lamp, which then settle on the adhesive film and are thus trapped away, without, however, parts of the body being able to become independent and contaminate food by e.g. an electric shock, as is often the case with electric fishing gear.
Tests from practical experience with bakeries and other affected persons show that both wasps and other flying insects can be caught with the poison-free insect traps.